Ben is an actor and socially conscious member of the film community. He has worked with stars like Matthew McConaughey and Congresspeople on The Hill. You can catch him as the lead role in Amelia 2.0 coming soon!
---
How did you end up working in the film business?

"Ask not what the world needs, ask what has you come alive. For what the world needs are people who have come alive." ~Howard Thurman
That quote is why I moved to LA to pursue acting professionally. The truth is, what I care most about is effecting positive social change. In fact, I spent a summer in Washington, D.C. working in Congresswoman Diana DeGette's (D-CO) office deciding if I wanted to move to The Hill and work in politics, or if I wanted to head West.
Ultimately, I followed Thurman's quote because acting is when I'm most alive. From there, it became an easy choice.
For a few years, I still struggled with whether or not I was going to be able to make enough of a difference as an actor, but ultimately I realized that what I do is, in a way, unimportant. If I'm committed to making the world a better place then I will do so—regardless of "the how."
---
What are your filmmaking/artistic influences & how do you stay creative?

I am most enthused by art that has a social message. I think about movies like Crash, Hotel Rwanda, or Moonlight. Each of which brought me to tears, and deepened my appreciation for the human experience. I also love projects that make me think. I recently binged Black Mirror and smoke is still coming out of my ears.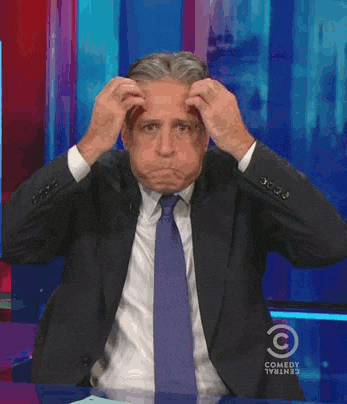 Comedy also has this incredibly transformative ability to be honest and cut through layers of bullshit. I can recite every single episode of all 10 seasons of Friends, deeply appreciate the social commentary of South Park, and think that John Oliver's Last Week Tonight is the best investigative journalism on television. I also haven't missed an episode of The Daily Show in over a decade.
As for staying creative, I find that I'm in an ever-evolving dance between the business side of showbiz, and honoring my inner artist. Frankly, it took me a while to embrace the fact that I am an artist, and choosing to be worthy of such an endeavor.
What is your favorite project you've worked on? What can we see you in next?
From the perspective of an overall experience, spending a month in Cedar Rapids, Iowa, filming the lead in Amelia 2.0 was truly a gift. To live in another city for an entire month, immersing myself into a character I love and a story that is wildly thought-provoking was a dream come true. I spent much of my childhood as a home-schooled cowboy living in the middle of nowhere, and if you'd have told me then that I would one day be an actor working with people I was watching on TV after a day of herding cows…well, I probably would have laughed in your face.
I also got to spend two weeks acting opposite Matthew McConaughey in his recent film Gold. The director (Stephen Gaghan) and DP (Robert Elswit) are also Oscar-winners, and working with three Oscar-winners was pretty freaking cool.
What's next? Being an actor is a weird thing—well, for a myriad reasons—but also, because you're always looking for the next gig and as soon as you book it, you're on set shortly thereafter and then back to the search. As such, I'm currently on the daily grind of auditions, relationship-building, and the early stages of producing a couple projects for myself.
---
How do you balance everything in your life? What keeps you from burning out?

Let me start by saying it's been my experience that "balance" doesn't exist. There's never a time where every part of my life is in perfect equilibrium, and even if it were, something would immediately change. It's been far more effective for me to think about my life as a dance between all the domains of life—career, health, family, relationships, service, etc.
In order to maintain a supportive dance between all of those, I do an "annual review" with one of my best friends since high school Robin Arenson. We've been doing this for nearly a decade and it's changed my life. You can download our Annual Planning Blueprint from my website if you're interested in doing something similar.
Practicing a healthy dance between the various aspects of my life is what prevents burn out. Though I will share that sometimes I do experience burn out, and I spent so many years hustling crazy hours that it really took a massive re-invention of my life in the past few years to create the sort of "balance" that's important to me. I now do a better job of reminding myself that sometimes rest is the most important thing to do in a day. Taking tremendous care of my health leads to long-term success. I also prioritize spending time with my family and closest friends.
What is your ideal role or project?
Rob Lowe's character in a re-make of The West Wing. Or pretty much anything Fox Searchlight or Lionsgate produces.
Beyond that, I'm most intrigued by the story first—does it have a powerful message? Does it provide a glimpse into humanity in a unique and interesting way? Will the audience leave the theatre having experienced powerful emotions? Will they leave with a new question in their minds?
Lastly, in business, I've learned that the most important—and often most difficult—element of success is who you work with. There are certain people I would leap at the opportunity to work with regardless of the character I was playing
---
What is your worst location horror story?
Oh, man. Well, the most common issue I have experienced is people being entirely unable to find a suitable location, which ends up delaying or cancelling production. Often, securing a location is a massively important first step towards the producing process. If you don't have a location locked down, it's nearly impossible to schedule your shoot. Until Wrapal, I wasn't able to support my friends and colleagues when they were searching for locations—sort of a good luck, here's a lucky rabbit's foot approach. But now, I'm able to send people to Wrapal, which dramatically decreases the amount of time spent looking for a place to film.
What do you like most about wrapal?
It's an easy, simple, low-cost solution to a massive problem. Finding a good location that I know I can film at, and getting a date secured is an imperative early step when making any project. We often must build our entire shoot around a location, and Wrapal makes this process both easier and faster.
Who would you like to see playing you in your biopic?
Well, my goal is to use up every year of life to make the biggest impact possible. So, hopefully I will be an old man with a significant legacy worth sharing many decades from now. So the actor playing me probably isn't born yet. But hopefully he's handsome, intelligent, socially-minded, and doesn't take himself too seriously. Also, Don Cheadle. I have no idea how that would work, but he's amazing.
---
Did you like Ben's philosophy? If so come check out more interviews and blogs with other creatives and remember to use Wrapal.com for all your location needs!
---